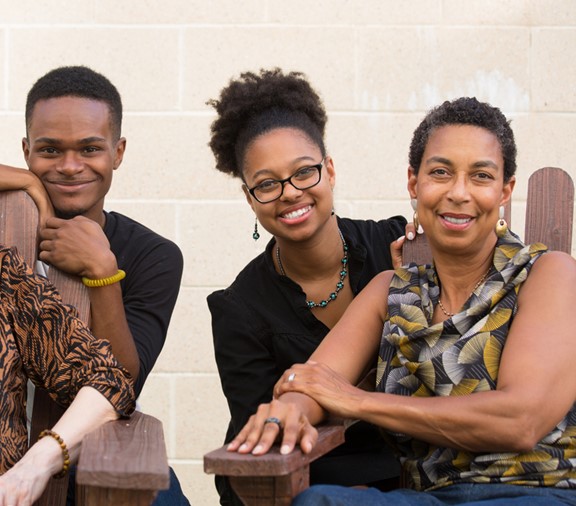 Have you had your no-cost COVID vaccine and boosters?
It's just as important as ever to get your COVID shots—especially if you are a member of a minority group.
The Centers for Disease Control and Prevention (CDC) reports that if you are Black, African-American, Hispanic or Latino, you are:
more likely to get seriously ill from COVID
more likely to be hospitalized for it
more likely to die from COVID
less likely to get a vaccine
Whether you need a COVID vaccine or your first or second booster, you can find one at no cost near you. You can even get a free ride to get your shot.
How does the vaccine work?
The vaccine teaches our bodies how to fight the virus that causes COVID-19.
Can I get COVID-19 from the vaccine?
No. The vaccine does not contain the virus.
Get detailed updates about vaccines, boosters—and who should get them
The CDC offers the most current information about the spread and control of COVID. Visit the CDC links below for details about:
You can also check out these short videos about COVID from the Texas Department of State Health Services (DSHS). Hear from doctors, pregnant moms, and others as they talk about their experiences with vaccines and COVID:
Use your phone to find vaccines near you
Ready to get your COVID vaccine or booster?
Text your ZIP code to find vaccine, childcare, and free rides to clinics to

GETVAX(438829) for English
VACUNA(822862) for Spanish
Call 1-833-832-7067 (toll-free) for referral to a local vaccine provider

Call center is open Monday–Friday 8 am to 6 pm, and Saturday from 8 am to 5 pm.
Spanish language and other translators are available to help callers.

Call the national vaccine finder hotline toll-free at 1-800-232-0233 (TTY 1-888-720-7489).
Get a free ride to your vaccine or booster appointment
Parkland Community Health Plan offers nonemergency medical transportation (NEMT) to all HEALTHfirst members. Use Access2Care to set up medical transportation.
To schedule a free ride to and from your appointment, call 1-833-931-3844 at least two days in advance. 
Phone reservations, press 1. Monday–Friday, 8am–5pm (CT)
Where's My Ride, press 2. Monday–Saturday, 5am–7pm (CT)
Limit of one ride per month in the Dallas Service Area. English/Spanish interpreter services available, TTY 7-1-1.
What do I need when I schedule a trip for myself?
Medicaid ID number 
Address 
Your phone number
Date and time 
Any unique needs you may have, like using a wheelchair or walker, so the right vehicle can be sent