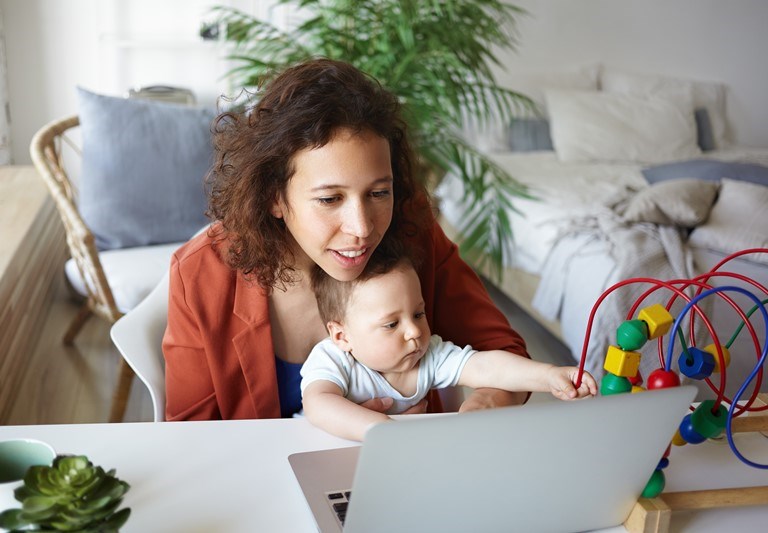 Parkland Member Resources
Keeping our members healthy is very important. We offer several programs and processes for members that are designed to help us evaluate the medical care our members need.
We want to provide members with a place to stay informed and share important state-wide information via announcements and updates. You will find the latest Texas HHSC news here.
Our Care Management Program will help you understand and control complex health conditions. Care managers can be nurses or social workers. They work with adults and children. Care managers can help you:
Learn about your healthcare
Work with your primary care provider (PCP) when medical questions come up
Plan your care with a medical team (your PCP, family, or specialists)
Schedule rides to appointments
Get special equipment and home health services if you need them
Children who have special medical, behavioral, or educational requirements can get the help they need through the care management program.

Starting September 1, 2022, Case Management for Children and Pregnant Women (CPW) services will be provided and managed to members by Parkland HEALTHfirst, rather than by a Texas Medicaid CPW provider or a Department of State Health Services (DSHS) regional case manager.
You can keep your current CPW provider for up to 90 days after the September 1 deadline. If your current CPW provider is not in network, the Parkland HEALTHfirst case management staff can help you decide which CPW provider will continue your services.
For more information contact Parkland HEALTHfirst Member Services at 1-888-672-2277
If you have a chronic health issue, our Condition Management Guidance programs can help you stay healthy. These programs are for adults suffering from asthma, diabetes, congestive heart failure (CHF), chronic obstructive pulmonary disease (COPD), coronary artery disease (CAD), and depression.
Service Coordinators will work with you and your doctor to help you learn about your condition and how to better care for yourself.
Were you recently discharged from the hospital following treatment for a mental health condition? It's important to work with your treatment team and develop a plan for managing your needs in the future.
Download or print this flyer and discuss it with your treatment team before you leave the hospital. If you have already left the hospital, you can take it with you to your next appointment.
Download the English version here.
One of our main goals is to help you stay as healthy as possible. HRAs help identify health issues and should provide a feedback or follow-up plan to help members understand their health risks and what they should do with the information.

Filling out the HRA is easy and should take less than 15 minutes to complete.

Log into your Member Portal and complete the "Children and Adults Health Survey" or "Pregnant Moms Health Survey".
PCHP covers prescription medications, and our pharmacy plan is administered by Navitus. Our members can get their prescriptions at no cost (Medicaid) or at low co-pays (CHIP) when:
They get their prescriptions filled at a network pharmacy.
Their prescriptions are on the preferred drug list (PDL) or formulary.
Find a Pharmacy: You can find a pharmacy location on the Navitus website.
Preferred Drugs: You can find out if a medication is on the preferred drug list. Many preferred drugs are available without prior authorization (PA).
Formulary Drugs: Medications are generally covered under the plan as long as they are medically necessary. If you want to request a drug to be added to the formulary list, please contact our Member Services team for assistance.
Non-Formulary Drugs: Medications not listed in the formulary are considered to be non-formulary and are subject to prior authorization. Some medications listed may have additional requirements or limitations of coverage. These requirements and limits may include prior authorization, quantity limits, age limits, or step therapy.
Generic Drugs: Additionally, if a medication is available as a generic formulation, this will be PCHP's preferred agent, unless otherwise noted. If a brand-name medication is requested when a generic exists, a prior authorization request will need to be submitted.
Drug Coverage: For questions about coverage of a certain product, please contact us at 1-888-672-2277.
Mail Order: You can complete the MOD prescription form if you need a maintenance medication. Mail order is optional.
72-Hour Emergency Fill: Federal and Texas law requires pharmacies to dispense a 72-hour emergency supply of a prescribed drug when the medication is needed without delay and the prescriber is not available to complete the prior authorization. Applies to non-preferred drugs on the Preferred Drug List and any drug that is affected by a clinical PA needing prescriber's prior approval. The pharmacy will submit an emergency 72-hour prescription when warranted; this procedure will not be used for routine and continuous overrides.
An advance directive is a written statement that you complete before a serious illness. This statement tells how you want medical decisions made. If you can't make treatment decisions, your doctor will ask your closest relative or friend to help you decide what is best for you. Sometimes everyone doesn't agree about what to do. That's why it is helpful if you tell us in advance what you want to happen if you can't speak for yourself.
If you do not have an advance directive and you would like more information on how to get one, call us. We will be glad to help you.
A living will form is available in both English and Spanish.
Texas Health Steps is the Medicaid healthcare program for children, teens, and young adults, birth through age 20.
Texas Health Steps gives your child:
Free regular medical checkups starting at birth.
Free dental checkups starting at 6 months of age.
A Case Manager who can find out what services your child needs and where to get these services.
Texas Health Steps checkups:
Find health problems before they get worse and are harder to treat.
Prevent health problems that make it hard for children to learn and grow like others their age.
Help your child have a healthy smile.
When to set up a checkup:
You will get a letter from Texas Health Steps telling you when it's time for a checkup. Call your/your child's doctor to set up the checkup.
Set up the checkup at a time that works best for your family.
How do I make my child's appointment for a Texas Health Steps medical checkup?
You can set up a checkup with your child's doctor. You can also set up a checkup with any Parkland Community Health Plan provider that gives Texas Health Steps checkups. Need help? Call PCHP Member Services, Monday to Friday, 8 am to 5 pm, at 1‐888‐672‐2277.
Do I need a referral?
You do not need a referral to get Texas Health Steps medical or dental services.
The law requires that you report suspected abuse, neglect, or exploitation, including unapproved use of restraints or isolation that is committed by a provider.

Call 911 for life-threatening or emergency situations.

Report to the Department of Family and Protective Services (DFPS) by calling 1-800-647-7418 if the person being abused, neglected, or exploited lives in or receives services from a:
Nursing facility
Assisted living facility
Adult day care center
Licensed adult foster care provider
Home and Community Support Services Agency (HCSSA) or Home Health Agency
Suspected abuse, neglect, or exploitation by a HCSSA must also be reported to the Department of Family and Protective Services (DFPS).

Report all other suspected abuse, neglect, or exploitation to DFPS by calling 1-800-252-5400.

Report electronically (non-emergency) to this secure website. You will need to create a password-protected account and profile.

Helpful information for filing a report: When reporting abuse, neglect, or exploitation, it is helpful to have the names, ages, addresses, and phone numbers of everyone involved.
Findhelp is a social service organization that directly connects people to local programs and organizations offering assistance. The online directory is free, easy to use, and private – there's no need to log in or sign up first.
Use Findhelp to get assistance with:
Food
Housing
Transportation
Health care
Baby supplies
Childcare
Workplace training
Education
Legal issues and more!
To find available resources near you, visit findhelp.parklandhealthplan.com
2-1-1 Texas, a program of the Texas Health and Human Services Commission, is committed to helping Texas citizens connect with the services they need.

Visit their website for more information.
The Children with Special Health Care Needs Services Program helps children 20 and younger who have special healthcare needs and people with cystic fibrosis of any age improve their health, well-being, and quality of life.

Visit their website for more information.
ECI is a statewide program within the Texas Health and Human Services Commission for families with children birth up to age 3, with developmental delays, disabilities, or certain medical diagnoses that may impact development.

Visit their website for more information.
WIC is a nutrition program for pregnant, breastfeeding women and families with children younger than 5.

Visit their website for more information.
An intellectual or developmental disability, also called IDD, includes many severe, chronic conditions that are due to mental and/or physical impairments. IDD can begin at any time, up to 22 years of age. It usually lasts throughout a person's lifetime. People who have IDD have problems with major life activities such as:
Language
Mobility
Learning
Self-help
Independent living
Visit their website for more information.