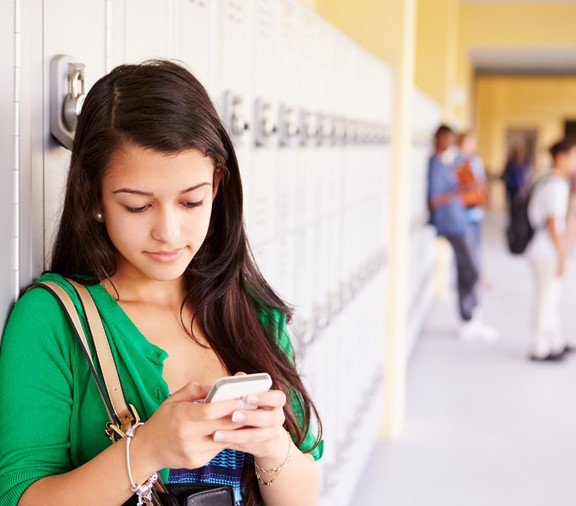 Stay Connected with a Free Monthly Phone Plan!
November 15, 2021
Did you know, as a PCHP member, you may qualify for free wireless services? HEALTHfirst (STAR Medicaid) and KIDSfirst (CHIP) members can apply for service through the Assurance Wireless Lifeline and temporary Emergency Broadband Benefit Programs. Eligible members can get free unlimited data and cell phone service, plus a free phone.  
Assurance Wireless Lifeline/EBB benefits include:
Free smartphone.
Free unlimited data*, texts, and voice minutes.
Free 10GB of monthly hotspot data.
*During congestion, heavy data users (>35GB/mo.) and customers choosing Assurance or similarly prioritized plans (e.g. T-Mobile Essentials, Metro by T-Mobile) may notice lower speeds than other customers due to data prioritization.
PCHP members also receive:
Health education messages from Text4Babies, Text4Kids, Text4Health, Care4Life, and Text2Quit.
Health tips and reminders by text.
Calls to PCHP Member Services that don't count against your monthly minutes.
Use of the PCHP mobile app that doesn't count against your monthly data.
Click here for details on how to apply today!
In addition to cell phone coverage, Parkland Community Health Plan offers a wide range of value-added services for our members – click here to learn more.
Assurance Wireless disclosures below:
Limited-time offer. Emergency Broadband Benefit Program, a government program that reduces eligible consumer's broadband Internet access service bill, is temporary and ends when federal funds are expended, or 6 months after end of pandemic, whichever comes first; Assurance Wireless will notify customer in advance. One discount per eligible household and is non-transferable across households. Customers who remain with Assurance Wireless after EBB Program ends will be moved to Lifeline plan, if eligible, or a non-EBB plan subject to general terms and conditions. Eligible consumers may obtain EBB program service from any participating provider and may transfer their EBB benefit to another participating provider at any time. For details on the EBB program, visit https://www.fcc.gov/broadbandbenefit. Unlimited while on our network. Mobile Hotspot up to 10GB 4G LTE. Capable device required. By activating your device and service, you agree to the Assurance Wireless Terms and Conditions. See full terms (including arbitration provision) and details at assurancewireless.com.
Offer limited to new eligible customers, residing in selected areas, who are approved for Lifeline service, a government assistance program. One Lifeline discounted service (landline or wireless) available per household & is non-transferable. A household is defined as any individual or group of individuals who live together at the same address & share income & expenses. Consumers who willfully make false statements in order to obtain the benefit can be punished by fine or imprisonment or can be barred from the program. Phone models may vary; shipping charges may apply. Plan: Data speeds may vary. Unused data & mins. do not roll over. Add'l. Services: Voice 10c/min. or 250 mins. w/ $5 add-on; add'l. data & Int'l. plans require add-on purchases. Accessing voicemail draws from plan or add'l. mins. Customers can use Assurance Wireless svc. on pay-as-you-go plan after termination of Lifeline svc. For customers in all states except FL, when account is switched to pay-as-you-go plan & inactive for 120 days, on day 121, account will be closed & any unused service balance & telephone number will be lost. When account is switched to pay-as-you-go plan for FL customers, on day 366 account will be closed & any unused service balance & telephone number will be lost. State & local sales taxes & fees may apply. Minimum Top-Up of $5 may be required. Other terms: Offers not avail. in all states/areas & may vary by state. Coverage not avail. everywhere. Assurance Wireless reserves the right to change or cancel offers at any time. Prohibited network use rules & other restrictions apply. By activating your device and service, you agree to the Assurance Wireless Terms and Conditions at assurancewireless.com. © 2021 Assurance Wireless USA, L.P. All other marks are the property of their respective owners.