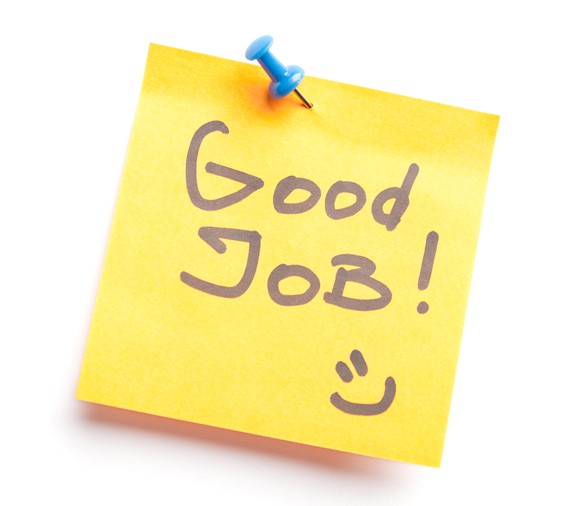 Reward Yourself—It's Good for Your Health
December 15, 2022

Eating more fruits and vegetables. Drinking more water and less soda. Getting your heart rate up and your stress level down.
It takes a lot of small steps to reach big health goals. How can you keep yourself motivated over the weeks and months?
Rewards!
It's important to celebrate your successes often. Try out a few of the rewards below. Keep yourself on track during the holidays—and into the new year.
Keep your long-term rewards in mind
The small health goal you meet today gets you one step closer to your larger goals.
Need a little boost? Remind yourself of the benefits you'll enjoy in the future.
These might include:
Recovering more quickly from pregnancy and childbirth
Reducing your risk of diabetes and other chronic conditions
Having more energy to play with (and chase after) young children
More muscle strength and stamina to get chores done faster
Less pain throughout your body
Being able to enjoy exercise in hot Texas weather
A stronger immune system for fighting colds and flu
Practice short-term rewards several times a week—or more
Celebrate each success with a "goal buddy." Encourage each other via text.
Use fun stickers on a wall calendar to tell yourself "Good job!"
Use a special mug or glass when you hit a small goal.
Treat yourself to movie marathon night at home.
Schedule a bubble bath and relax with a good book or magazine.
Invite friends over for a board game night.
Post your achievement on social media.
Changing a health habit can be hard, but it's worth it in the end.
Keep going … and keep rewarding yourself!
Do you need insurance for yourself and your children?
Texas STAR (Medicaid) and Texas CHIP provide healthcare for low-income families, children, and pregnant women at low or no cost.
Already a Parkland Community Health Plan member?
Visit our Member Portal to search for doctors near you.