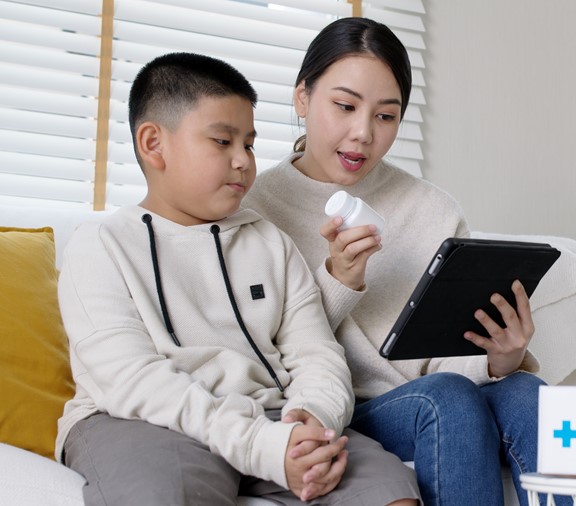 PCHP Explains: What is Service Coordination?
January 31, 2023

Staying healthy is important – but sometimes, managing your family's care can be a challenge, especially when you're dealing with several health issues. PCHP offers a service coordination program to help members manage their care. Brandy Tondjo, PCHP's Manager of Case Management, explains the program below.
What is service coordination, and why would someone need it?
Service coordination is a specialized care management service that is performed by a Service Coordinator. It includes, but is not limited to:
Identifying needs, including physical health, mental health services, and long-term services and supports.
Developing a Service Plan to address those identified needs.
Helping ensure timely and coordinated access to a variety of providers and covered services.
Addressing unique needs of Members.
Coordinating plan services with social and other services delivered outside the plan, as necessary and appropriate.
Some of our members deal with complex medical issues, like a chronic condition or a condition that requires doctors of different specialties. Some members may need community and social support as well. Service coordination is a way to help them manage their care and address all of those needs.
How do you know if someone needs service coordination?
We have a few different ways to identify members who may benefit from the program.
When a member joins PCHP, we ask them to complete a Health Risk Assessment (HRA). They can complete the HRA online through our Member Portal, or they can call PCHP to get help completing it. The HRA asks for information about the member's age, medical history, and other details. This helps PCHP to better understand their health needs.
We also look at doctor referrals and claims information that we receive for a member's care. For example, claims information can help us identify members with asthma and diabetes. Those members may need extra help managing their care. And members can always call PCHP Member Services to request service coordination services.
How does PCHP work with members to coordinate their care?
We usually try to connect with members by phone to discuss their participation in the program. When a member agrees to sign up for service coordination services, we work with them to create a care plan (service plan). That plan is mailed to the member and their doctor. A PCHP service coordinator then calls the member to check their progress on meeting the care plan goals, updating the member's goals based on their needs. Members can also contact their service coordinator directly.
What else should members know about the program?
Service coordination is part of PCHP's health benefits! This program does not replace any care you already receive – you should keep seeing your doctor. Our team is here to provide extra support when you need it. We want to help you find the best way to manage your care.
==============
Complete your annual health risk assessment—earn $20 in Parkland rewards!
As a Parkland Community Health Plan member, you can earn reward points for completing certain wellness activities. Then, you can spend those points on items in the Rewards Catalog.
Want to earn $20 in reward points?
Simply complete a yearly Health Risk Assessment on the Member Portal. You will receive your reward points in approximately three months.
Call to learn about the Health Risk Assessment reward: