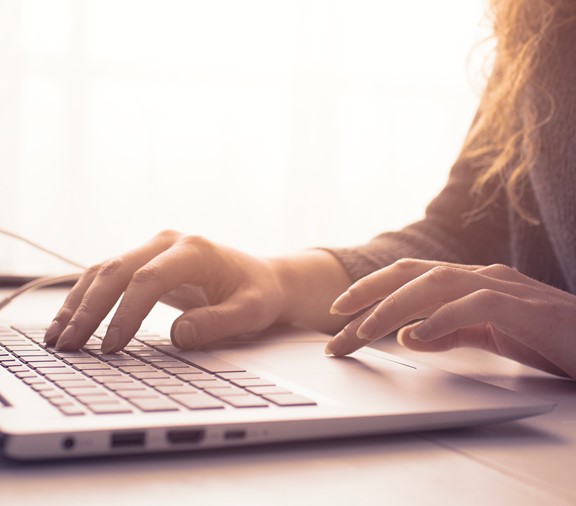 Medicaid Renewals are Coming. Here's What You Need to Know.
March 20, 2023

In response to the COVID-19 pandemic, the federal government declared a public health emergency (PHE) in early 2020. This included automatic renewal of benefits for Medicaid members.
The PHE is ending on May 11, 2023 – which means that automatic renewal is also ending. All Medicaid members must submit a renewal application to continue receiving benefits.
Over the next few months, Texas Health and Human Services (HHSC) will be contacting members when it's their time to renew. You'll be able to submit a renewal application starting 90 days before your coverage expires.
Look for a packet in the mail from Texas Health and Human Services. You will receive it about 30 days before your coverage is scheduled to end.
Members will get renewal notices in a yellow envelope marked "ACTION REQUIRED" in red ink. When you receive the packet, complete and return it within 30 days. If you miss the renewal deadline, you will have to submit a new application. It's much faster to renew your coverage than to submit a new application.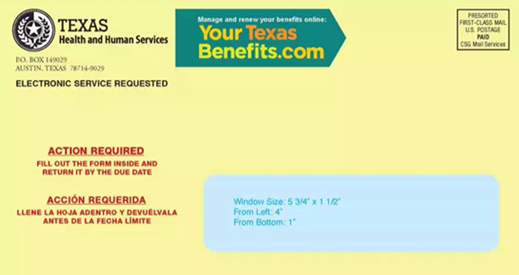 Act now to save time later!
Make sure HHSC has your current mailing address, phone number, and email address. This will ensure that you receive important communications about your coverage. The best way to make updates is through YourTexasBenefits.com. Learn how to create or update an account here.
Have more questions about renewing your coverage?
Click here for a list of frequently asked questions.
093_03_20230309_001MC