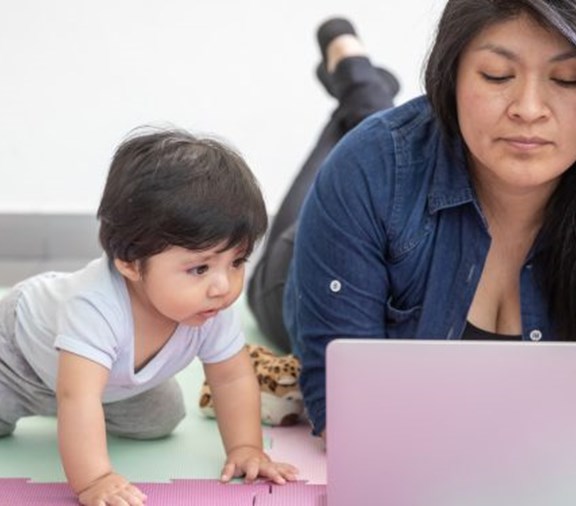 How to Apply for Medicaid and CHIP - Step by Step
October 27, 2022
The new year is almost here. Will your health insurance needs change in 2023?
You might be pregnant and need help with doctor bills. Maybe you lost your job—and your health insurance—during the pandemic. Your employer might be raising the amount you have to "pitch in" for insurance, doctor visits or medication next year.
If you want help with health care costs, help is here. You and your family might be able to receive free or low-cost health care through the Texas Medicaid (STAR) and Children's Health Insurance Program (CHIP).
Ready to learn more? Here are the steps to follow.
Step 1: Visit the "Your Texas Benefits" website
Texas Health and Human Services offers many different types of health care assistance.
To find out what help you might get for yourself and your family, you will need to fill out an application.
You can do this online at the Your Texas Benefits website. You can also fill out a paper application.
To use a printed application, you will need to:
download the application
print it
fill in the information
mail back to Texas Health and Human Services
Step 2: Gather information about your family and the people you live with
You might be single. You might live with your spouse and children. You might care for your grandchildren, nieces or nephews. Maybe you pay child support to minors who live in another city or state.
Every living situation is different. That's why the application asks for information about your family, children under age 21 and others in the household.
The information you provide to Texas Health and Human Services:
determines what type of healthcare or insurance you qualify for
lets them know if you can get help paying for healthcare
is kept private and secure
Use this application for:
yourself
your children—even if you are not eligible
anyone who has coverage—they might qualify for lower-cost care
family members who are immigrants
What if you do not have some of the information requested on the form? Just leave that part blank. Someone from Texas Health and Human Services will be in touch with you within a few weeks to go over your application.
You will need information and documents such as:
Social Security numbers (if you and your family members have one)
document numbers for legal immigrants
employer information, such as address and phone number
income information, such as pay stubs, W-2 forms, or wage and tax statements
policy numbers for any health insurance you or others have
birth dates for yourself and any children on the application
your total current income from jobs and other sources
the approximate value of things you own, such as car or house
how much money you pay each month for bills
Step 3: If you need help, just ask
The application asks for a lot of information. It is worth the effort to complete it, but it can be confusing.
If you have questions about any part of the form, you can get help here:
Step 4: Submit your application
If you complete an online application, you will submit it to Texas Health and Human Services when you complete the web form.
If you use a printed version, you will mail it.
Either way, you have taken an important step—or series of steps—to having a healthier 2023.
093_003_121120_001MC