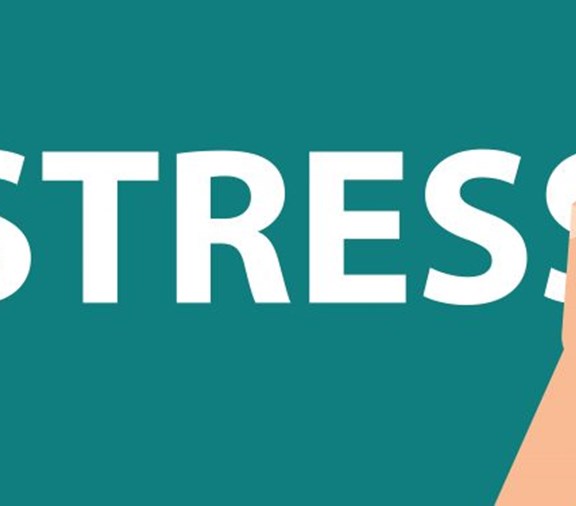 Four Stress Management Tips
May 20, 2020
The cause of stress is different for everyone.
For one person, it could be from trying to pay rent. For another, it could be a result of a health issue.
No matter the reason, keeping the negative effects of stress in check is important for your overall health.
According to the National Institute of Mental Health, continued strain on your body from stress can lead to serious health problems like heart disease, high blood pressure, diabetes and other mental health disorders.
In this blog, we're sharing four tips to help you manage your stress.
Let's get started.
Exercise
Scientists have found that regular exercise can decrease stress while improving your mood.
Aim for at least 30 minutes of exercise a day.
Something as simple as a walk around your neighborhood or playing outside with your kids can positively impact your stress levels and help you reach your daily exercise goal.
Remember, the type of exercise you choose doesn't matter, what does is you're staying active and moving your body.
Meditation
Our minds can feel jumbled when we're stressed.
Meditation is a great outlet to focus our minds and quiet our thoughts.
Even if it's just five or 10 minutes a day, meditation can create a sense of calm that can improve our overall sense of well-being.
To help get started, check out mobile apps like Headspace and Calm.
Both offer free resources and guided meditations.
Hobbies
Whether it's gardening, painting, sewing, you name it, making time to enjoy your favorite hobby is a great way to relieve stress.
Some of the stress-busting benefits include:
Giving your mind a break - We have enough to think about on a daily basis. Making time for a hobby will give your mind the much-needed break it needs to reset and recharge.
Enjoying the process - Trying a new hobby gives you the opportunity to learn something new without having to meet a deadline. You're simply taking time to acquire a new skill at your own pace. Enjoy it!
Improving self-confidence - Hobbies can give us purpose and bring out our passion. When you set your mind to something and progress with your hobby, you'll feel good about yourself. Positive results can lead to improved confidence and self-esteem.
Talk with a professional
You don't have to fight stress alone. Seeking help from a trained professional can give you the guidance and support you need in difficult times.
A professional can teach you practical ways to handle stress and provide you with the tools and knowledge you need to lead a healthy life with a positive outlook.
The Parkland Community Health Plan has a variety of in-network physicians who are ready and able to help you manage stress.
For Parkland HEALTHfirst and KIDSfirst Behavioral Health Services Hotline:
Call Carelon at 1-800-945-4644
For Parkland's KIDSfirstPerinate Behavioral Health Services Hotline:
Call Carelon at 1-888-814-2352
*Includes mental health & substance abuse, English/Spanish interpreter services available 24 hours/day, 7 days/week.*