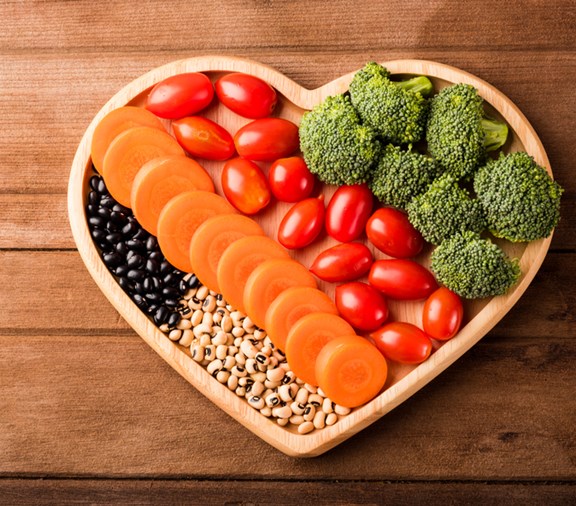 American Heart Month Series: Heart Health Tips for Families
February 28, 2022
American Heart Month is almost over. However, there's still time to learn about heart health for yourself and your family.
Have you followed our special three-part series this month?
Be sure to check out the first and second blogs: "What Is Heart Disease" and "What Are Risk Factors of Heart Disease?" 
Today's blog is the final in our series. If you want to help your children avoid heart disease when they grow up, keep reading.
Here, we give you tips on how to start them on the right track while they are still young.
Tip #1: Encourage daily exercise
Get those young hearts pumping!
That's the message from the American Heart Association.
Are your children preschool-age—three to five years old? Encourage them to run, jump, climb, stretch, and walk at least three hours a day.
If your children are in elementary school through high school, they need a total of 60 minutes of exercise each day.
Short exercise sessions can quickly add up to 60 minutes by bedtime.
This includes:
a five-minute walk
a bike ride up a few hills
jogging to the bus stop
dancing to two or three favorite songs
playing sports like soccer or tennis
Tip #2: Help your child lose extra weight
If your child is carrying extra pounds, they're not alone. About one in three children and teens in the United States is overweight or obese.
Extra weight is hard on the heart. In fact, if your child is overweight before age 13, they can start to develop heart disease at age 25.
Start with a visit to the doctor to find out the right weight range for your child's age and height. Your child's doctor can give you the best advice for diet and exercise.
Remember, growing bodies need great nutrition. Strict diets are not a healthy way for children or teens to lose weight.
Tip #3: Keep healthy snacks in the house
When your child looks in the cabinet or refrigerator for a snack or drink, make sure they find heart-healthy items.
A few great options include:
cold orange or tangerine slices
a small handful of unsalted nuts
apple slices with peanut butter
plain popcorn
a tomato sandwich made with whole grain bread
water with lemon
unsweetened herbal iced tea
Tip #4: Take your child for regular checkups
Your child's body will change in many ways as they grow. Regular checkups will help you to keep their overall health on track and catch any heart symptoms early.
Be sure to tell the doctor if there are heart problems in your family.
Call the doctor right away if your child has:
chest pain
trouble breathing
dizziness or fainting spells
a very fast heartbeat
the feeling their heart is "skipping beats"
Tip #5: Help your child manage stress
Managing mental health is an important part of managing overall health. Stress is hard on the body, including the heart.
You can help your child to manage stress by:
setting up—and keeping—a sleep schedule
letting them solve simple problems on their own to build confidence
encouraging them to talk to you about their worries
taking them for walks in nearby green spaces
being a good role model for how to cope with frustration
Need help managing stress?
Contact Carelon Behavioral Health for help
Carelon Behavioral Health is here to help you with behavioral health treatment for depression, anxiety, marriage and family problems, or alcohol and drug abuse. You do not need approval for individual, family, or group therapy.
Also, you do not need a referral from your regular doctor. English/Spanish interpreter services available 24 hours a day, 7 days a week. 
For emergencies, call 9-1-1.