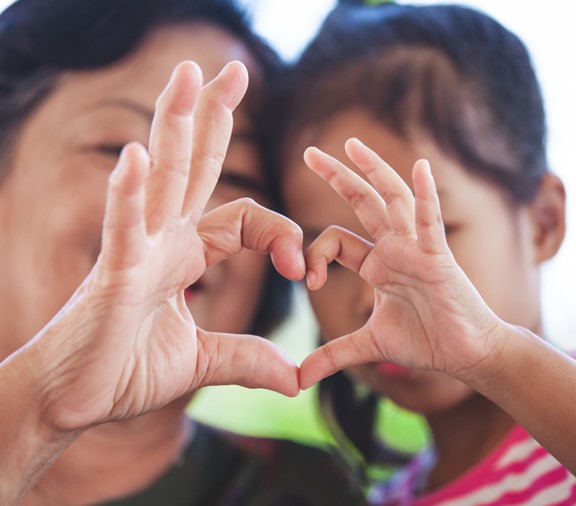 American Heart Month Series: What Are Risk Factors of Heart Disease?
February 21, 2022
February—American Heart Month—is an excellent time to learn about heart health for yourself and your family.
That's why we are publishing a three-part heart health blog series this month.
Be sure to read the first blog, "What Is Heart Disease?" It explains common diseases and disorders of the heart, arteries, and veins, from heart attack to stroke and more. Our final blog in the series will focus on heart health tips for families.
This blog, the second in the series, explains some of the risk factors for heart disease—and how you can avoid them.
What behaviors reduce the risk of heart disease?
If you want to keep your heart, arteries, and veins as healthy as possible, there's good news.
You can take small steps every day to stay well and prevent disease.
Some heart-healthy behaviors are:
eating less saturated fat, trans fat, and cholesterol
getting more physical activity
not smoking
limiting alcohol
knowing your family history
Eat less saturated fat, trans fat, and cholesterol
Cholesterol is a waxy substance made by your liver. Your body needs cholesterol, but getting too much can lead to heart disease and stroke.
According to the American Heart Association, foods high in saturated fat, trans fat, and cholesterol can cause problems with your cholesterol levels.
Ready to lower your cholesterol? Start by eating less of these foods:
beef
pork
chicken
whole milk
eggs
coconut oil
palm oil
Exercise every day
Moving your body every day—a little or a lot—is good for your heart.
If you don't get enough exercise, you can develop:
obesity
high blood pressure
high cholesterol
diabetes
These conditions can lead to serious problems throughout your body, including heart disease.
Stop smoking
Do you smoke? National Heart Month is a good time to quit.
Cigarette smoking can:
damage your heart, arteries, and veins
raise your blood pressure
lower the amount of oxygen that your blood can carry
increase heart disease risk for loved ones exposed to your smoke
If you cannot quit, cut back. Every bit helps.
Drink less alcohol
Cutting back on alcohol is another way to reduce your risk of heart disorders and disease.
Drinking can raise your blood pressure. It also raises your level of triglycerides, which is a fatty substance in the blood that can lead to heart disease.
Talk to your doctor about how much alcohol, if any, is a safe amount for you.
Know your family history
Does one or more of your parents or grandparents have high blood pressure or high cholesterol? Have any of them had a heart attack or stroke?
If yes, you may have a higher risk of developing heart problems.
Ask your family members about their medical diagnoses. Take notes—and share what you learn with your children.
Bonus tip: Complete a health risk assessment (HRA)
At Parkland Community Health Plan, we want to help you stay as healthy as possible.
We recommend that you complete a health risk assessment (HRA), which is a short survey covering topics like nutrition, fitness, sleep, and mental health.
Log into the PCHP Member Portal to complete your HRA today!