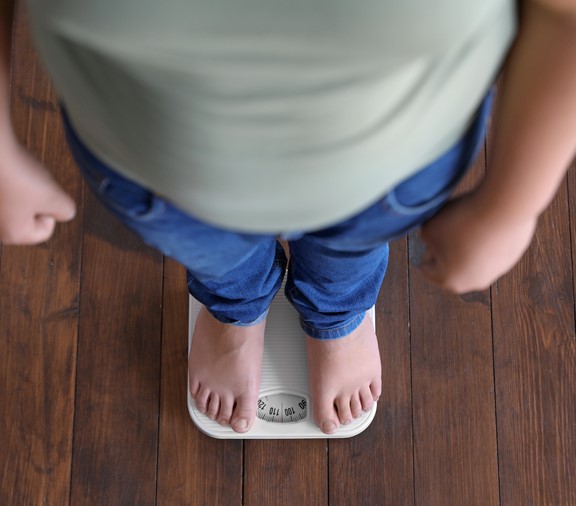 A Pediatrician Talks About Preventing Childhood Obesity
September 28, 2022
September is Childhood Obesity Awareness Month, and it's a good time to learn more about how you can help your child maintain a healthy weight.
In the United States, 1 in 5 children and teens are affected by obesity, meaning they are above a healthy weight for their age and height. Excess weight gain can have many causes, including behavior, genetics, and taking certain medicines. Compared to children with healthy weight, children with overweight or obesity are more likely to develop asthma, sleep apnea, bone and joint problems, type 2 diabetes, and heart disease.
How can you help your kids develop healthy habits that will last a lifetime?
Adopt healthy eating habits. Eat plenty of fruits and vegetables, whole grains, lean protein foods, and low-fat and fat-free dairy products. Replace sugary drinks with water, 100% juice, or plain low-fat milk.
Move more as a family. Physical activity helps kids have stronger muscles and bones and lowers their body fat. It also helps lower blood pressure, reduce stress and anxiety, and increase self-esteem.
Set consistent sleep routines. Good sleep helps prevent type 2 diabetes, obesity, and problems with attention and behavior.
Replace screen time with family time. Too much screen time can lead to poor sleep, weight gain, lower grades in school, and poor mental health.
Dr. Nikita Patel, a North Texas pediatrician, explains more in the video below.
Join the Step-Up Challenge!
Keep going forward on the path to physical fitness. Track your steps as a family and meet the daily walking goals for three weeks to win the Step-Up Challenge.
Members can earn $30 in Parkland Rewards for successfully completing the challenge.
You'll also receive a FREE pedometer when you sign up for the Step-Up Challenge.