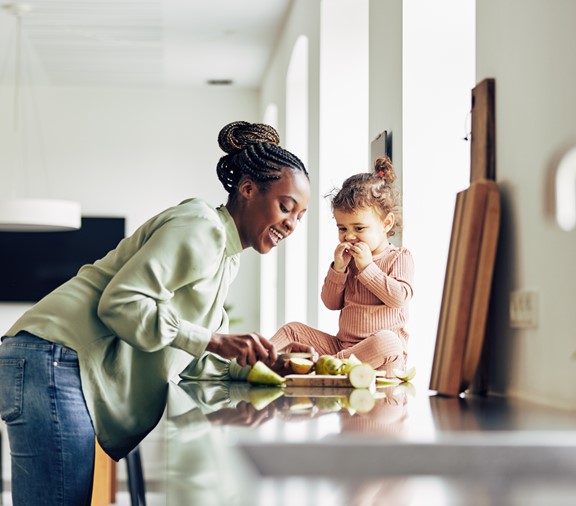 A Pediatrician Discusses Diet and Nutrition for Children
March 31, 2022
Children seem to grow from babies to toddlers to school-age overnight. Growing bodies need good nutrition to stay strong and healthy.
If children don't get the proper nutrients in their food, they can have problems with attention, sleep—and many other health issues. These problems can last until they are teens and adults.
What is a balanced diet for children?
Every day, children need three meals and up to three nutritious snacks. Meals should follow the guidelines from MyPlate.gov.
Do you and your children eat the same things day after day? Family life can be busy. It's easy to get stuck in a rut with planning meals and snacks.
However, people of all ages need a variety of foods. This is especially true for children and teens.
In this video, North Texas Pediatrician Dr. Yohanna Andrade explains more about the importance of healthy foods for children and how to use MyPlate.gov.
Dr. Andrade also discusses how many servings of fruits, vegetables, grains, proteins and dairy you should serve to your children every day.
What about drinks? The liquids you serve to your children are an important part of a nutritious diet.
The right beverages can help your family to stay hydrated. Drinks also provide vitamins, minerals and other nutrients.
Healthful beverages include:
water
unsweetened milk
unsweetened plant-based milks
homemade smoothies
Watch this video to hear Dr. Andrade explain why these beverages are so good for growing bodies—and which drinks you should limit or avoid altogether.
Do you need insurance for yourself and your children?
Texas Medicaid STAR and CHIP provide healthcare for low-income families, children, and pregnant women at low or no-cost.
Already a Parkland Community Health Plan member?
Visit our Member Portal to search for doctors near you.