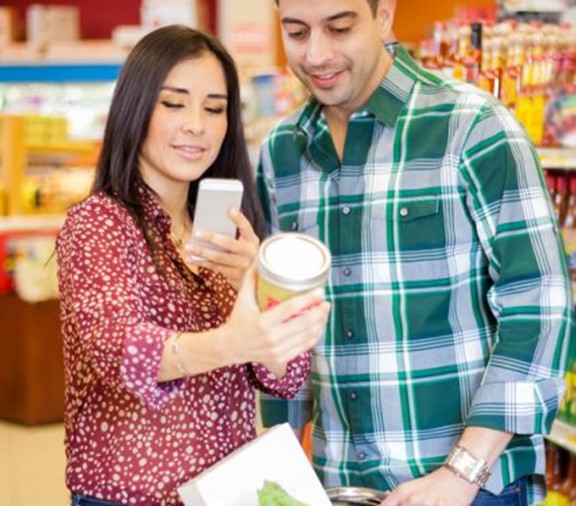 Do you want your family to be healthier in 2021?
The good news is that every little bit helps. And building better health habits is easier than ever when you use health apps on your phone or computer.
Whether it's being more physically active, eating healthier foods or getting better rest, there is a free app to help.
Here are five to consider:
Sworkit Kids - Fitness Meets Fun
Have children age four years or older? The Sworkit Kids app helps them—with your help—to make exercise a fun game.
Workouts are organized by age and type of activity. You'll find options for high-energy jumping and others for warming up and cooling down.
Exercise along with your child to workouts such as:
Get the Wiggles Out
Animal Inspired Workout
Stretch It Out
Jump Around Noisy Workout
Stand Up and Move
Quick Burst Energy Release
Full Body Strength
Flexibility and Balance
Daily Workouts Fitness Trainer
Got 10 minutes? Want to sneak in a workout?
The Daily Workouts Fitness Trainer can help you to find exercises to fit your schedule, no matter how busy you are.
You'll find 10 workouts with on-screen instructions and a timer. Watch the videos in the app to learn ways to strengthen and tone every part of your body.
A certified personal trainer created the workouts using more than 100 different movements. Whether you want more energy or to feel stronger, even short workouts can help you reach your goal.
Just ten quick minutes a day adds up to 60 hours of exercise a year.
Grocery stores have thousands of options:
rows and rows of cereal
nine types of apple juice
foods that are low-fat, whole-fat, reduced fat and zero fat
options for low-carb, gluten-free, high-protein and organic
It's overwhelming!
Do you need help choosing foods with the most nutrition? Check out the Fooducate app.
It's easy to use. Download Fooducate to your phone. At the grocery store, use your phone to scan the barcode on a box, bag, can or bottle.
The app will show you a "grade" of A, B, C or D for each item. It also shows details about artificial sweeteners, GMOs, additives, preservatives and much more.
To lose weight, you need to burn more calories than you take in. However, it's hard to remember how many calories are in your favorite foods.
That's why calorie counting apps – like Lose It! -- are so popular.
To get started using Lose It! simply:
download the app to your phone
enter your age, height, weight and activity level
enter how much weight you want to lose
Lose It! will automatically give you a daily calorie budget best for you. The app will also tell you how many weeks or months it will take to lose the weight.
The app includes millions of foods in its database. Just click on the foods you eat throughout the day to keep track.
Did you walk the dog, do a home workout or dance with the kids? Enter exercise and the app automatically subtracts the calories you burned from your daily total.
What's just as important as eating right and exercise? Sleep!
If you need help falling or staying asleep, there are apps for that too.
The Relax Melodies: Sleep Sounds app is one to try. Choose from nature sounds, white noise, bedtime stories, brainwaves, breathing exercises and more.
Users say it has even helped them to lower anxiety and everyday stress. Remember, whatever app you try, it does not take the place of your doctor. If you have questions about fitness, diet and sleep, be sure to ask your healthcare provider.