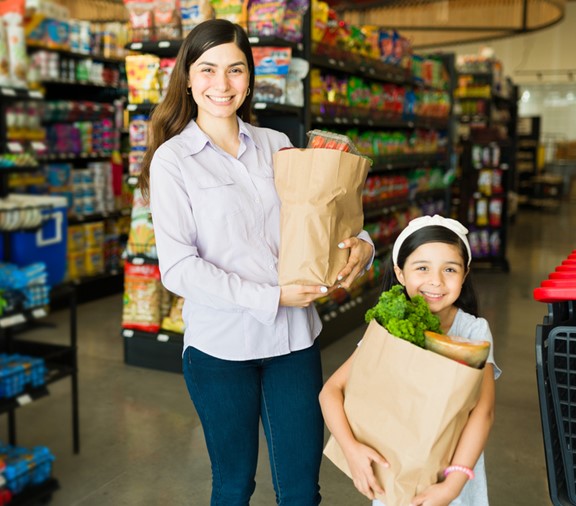 Get Help with Food and Groceries — Use Findhelp
June 20, 2022
Need some extra help paying for groceries? You're not alone.
Compared to a year ago, prices are up for cereal, meat, milk, produce, and more.
The good news is Parkland Community Health Plan offers support through the Findhelp platform.
It's convenient and easy to use. You don't need to log in or sign up before using the site.
Simply visit the Findhelp website and enter your zip code.
You'll see a list of organizations near you that offer help with food—both emergency and ongoing assistance.
These North Texas organizations, agencies, and food pantries help with:
getting emergency food, such as free fresh fruit, vegetables, canned goods, and more
signing up for food delivery
getting meals
paying for groceries
learning about government food benefits
shopping for free groceries
For every organization, the Findhelp directory lists the:
address
phone number
hours of operation
type of food help they provide
website
how to apply, if necessary
how to schedule a visit
other information you may need
Click here to use the Findhelp directory. Click on the word "food" under the apple icon.
You can also call PCHP Member Services with questions about using Findhelp for emergency food and other resources like housing, child care, or employment: