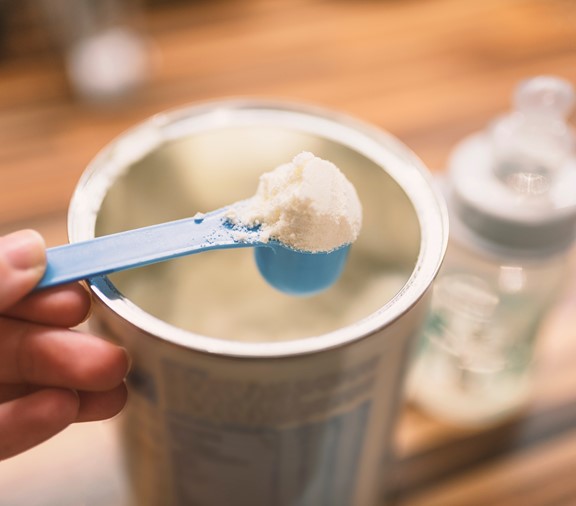 Finding baby formula during the current shortage
May 18, 2022
The Special Supplemental Nutrition Program for Women, Infants and Children (WIC) alerted health care providers this week of an infant formula recall. The producer of Enfamil ProSobee Simply Plant-Based powdered infant formula initiated a voluntary recall on two batches of the 12.9-ounce product. The recalled items were from batches ZL2HZF and ZL2HZZ marked with UPC Code of 300871214415 and "Use by Date" of March 1, 2024. 

According to Texas WIC, products should be returned in accordance with recall instructions. If the product was purchased with WIC benefits, then it can be returned at WIC clinics. More information about the recall can be found here. (Carrie Kroll/Cesar Lopez, J.D./Erika Ramirez) 
You may know about the shortage of baby formula in local stores, caused partly by Abbott Nutrition's recall of certain kinds of formula. Production is starting again soon, but it may be a few more weeks before things get back to normal.
Are you having trouble finding formula for your baby? Here are some resources that may help:
General Tips
Check your formula's lot code to see if it is part of the recall.
Call your doctor to see if they have any samples of formula. They may also be able to suggest a different kind of formula that is similar to your infant's usual formula.
Do not water down formula, try to make formula at home, or use toddler formula to feed infants. Don't throw away formula unless it is expired or is part of the recall.
Community Resources
There are several local resources that can help you find infant formula and baby food:
More Information