Back to School with PCHP
Event Details
The time to prepare for your child to go back to school is almost here!
Parkland Community Health Plan is here to get you ready. Join us for a webinar to help your child with ADHD be successful in school this fall. Doctor Asif Rashid, a board-certified psychiatrist who specializes in ADHD, will lead this virtual event.
Meeting number: 120 190 5939
Password: 2021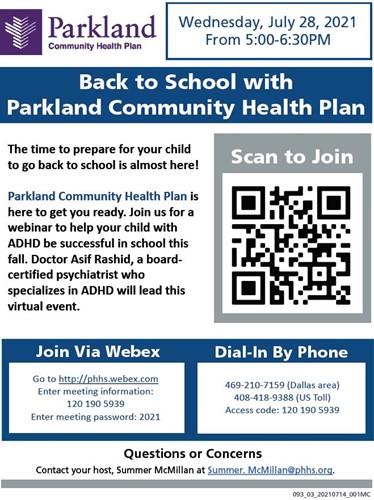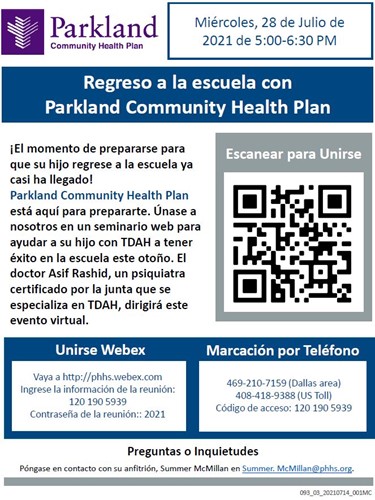 Event Date
Wednesday, July 28, 2021 5:00 PM to 6:30 PM
Location
Virtual Event
Questions?
For questions about events, please email us at PCHPrequests@phhs.org