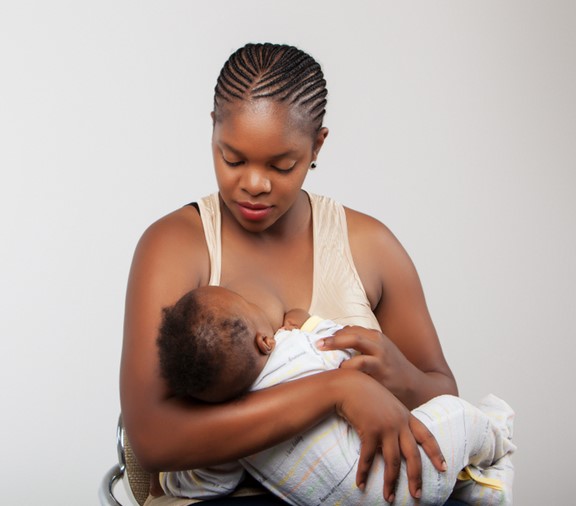 The Health Benefits of Breastfeeding
August 1, 2022
If you're getting ready to welcome a new baby, you might be thinking about breastfeeding.
It's a great idea. Breastfeeding is good for your baby, and it's good for you.
However, many new moms are not able to do it for more than a few weeks—or at all. Some moms and babies have medical conditions that make it hard to stick to a nursing routine. Other women choose to formula feed because they have high demands at work or home.
If you want to try breastfeeding, plan ahead. Talk to your doctor about it as soon as possible, so you can get started as soon as your baby arrives. 
The American Academy of Pediatrics (AAP) recommends that babies up to six months old receive all of their nutrition from breast milk. After babies start eating some solid foods, they can continue to nurse as long as mom and baby desire, for two years or more.
Some breastfeeding is better than none at all, so many mothers combine it with formula feeding.
For babies, breast milk has many health benefits:
Breast milk is the best source of nutrition for most babies.
As the baby grows during the first months or years, their mother's breast milk changes to meet their nutritional needs.
Breastfeeding can help protect babies against:

type 1 diabetes.
sudden infant death syndrome (SIDS).
ear infections.
stomach bugs.
Breast milk contains antibodies.
Antibodies help babies build their immune systems.
When babies are away from home, breastfeeding can be comforting.
Because you can breastfeed anytime and anywhere, you can feed your baby on the go when routines are disrupted.  
For moms, breast milk has many health benefits:
Breastfeeding can reduce your risk of:

breast cancer.
ovarian cancer.
type 2 diabetes.
high blood pressure.
Breastfeeding can release hormones that help you bond with your baby and promote healthy parenting behavior.
Breastfeeding can help return your uterus to its pre-pregnancy size more quickly.
Complete your annual health risk assessment—earn $20 in Parkland rewards!
As a Parkland Community Health Plan member, you can earn reward points for completing certain wellness activities. Then, you can spend those points on items in the Rewards Catalog.
Want to earn $20 in reward points?
Simply complete a yearly Health Risk Assessment on the Member Portal. You will receive your reward points in approximately three months.
Call to learn about the Health Risk Assessment reward:
Parkland HEALTHfirst (STAR Medicaid): 1-888-672-2277
Parkland KIDSfirst (CHIP/CHIP Perinate): 1-888-814-2352
TTY: 1-800-735-2989