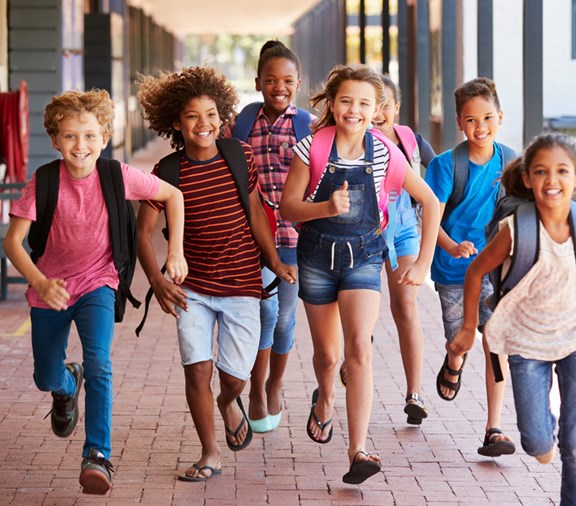 How to Create Asthma Action Plans for Children
September 20, 2023

Does your child have asthma? If so, you know that some days are easier, and some days are more challenging.
Asthma is a chronic condition. That means your child will need to manage their symptoms throughout their lives.
The good news is you can help your child learn to plan ahead for any medical emergencies they might experience when away from home. A good place to start? By creating an Asthma Action Plan.
Keep reading for tips for working with your child's teachers, school nurse, and sports coaches so they can help your child stay safe and healthy.
How to Create an Asthma Action Plan
Ask your child's doctor to help you create an Asthma Action Plan.
This document will put all information about your child's asthma in writing and help to prevent, reduce, and control asthma symptoms when they are in the classroom, on field trips, and in gym class or sports activities.
The plan will list all medications your child takes, with instructions.
It will also include a list of your child's asthma triggers, such as:
Mold
Dust
Pet dander
Cigarette smoke
Cold air
An Asthma Action Plan will also describe symptoms of the three "Asthma Zones:"
Good Zone (Green)
Breathing is easy
No coughing or wheezing
Your child sleeps through the night
It's easy to work and play
Caution Zone (Yellow)
Your child may have the first signs of a cold
Asthma triggers are present
Coughing
Wheezing
Your child's chest feels tight
They are coughing at night
Danger Zone (Red): Get help!
Asthma symptoms are getting worse fast
Medicine is not helping
Breathing is hard and fast
Nostrils are open wide
Your child has a hard time talking
They are getting nervous or fearful
Click here to see a sample Asthma Action Plan.
---
Get help with asthma, diabetes, and other chronic conditions
Do you have a chronic health issue? Our Condition Management Guidance programs can help you stay healthy.
These programs are for adults with:
Asthma
Diabetes
Depression
Congestive heart failure (CHF)
Chronic obstructive pulmonary disease (COPD)
Coronary artery disease (CAD)
Service Coordinators will work with you and your doctor to help you learn about your condition and how to better care for yourself.
Call Member Services to get started:
HEALTHfirst STAR Medicaid
1-888-672-2277
KIDSfirst CHIP/CHIP Perinate
1-888-814-2352
8 am to 5 pm CST
Monday to Friday (except state holidays)