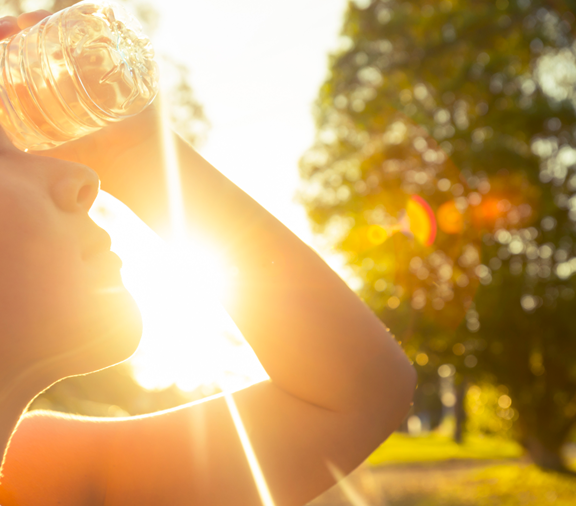 A Pediatrician's Tips for Summer Safety
June 13, 2022
For many families, summer is the best season for fun. It offers a break from school, sunny skies and extended daylight.
However, when you and your children are out in the high temperatures and bright skies of Texas, you have higher risk of illness and injury.
How can my family stay safe at the pool?
One fun—but risky—activity is swimming. When it's time to cool off at the pool or beach, be sure to follow good safety habits. For example, make sure each child is supervised by an adult, and that everyone leaves the water during storms.
Learn more: Watch as North Texas Pediatrician Dr. Mary Strength discusses staying safe at the pool.
How can I protect my family from heat-related illnesses?
Hot days can be dangerous—especially for infants and young children.
That's why you should never leave infants or children in a hot parked car, even if the windows are cracked open. Each year, on average, 39 children in the United States die in cars on hot days.
When heat is extreme, your body temperature rises faster than you can cool down with sweating. You may start to feel dizziness, nausea or other signs of serious illness. Before long, you can develop heat stroke, heat cramps or heat exhaustion.
In this video, Dr. Strength explains the symptoms of heat illnesses—and what to do if you or a family member is overheated.
What are tips for preventing sunburns and skin cancer?
Did you know that people can get sunburns even on cloudy days? That's why everyone in the family should wear sunscreen, every day.
You should also do regular mole checks. Check your own—and your children's—skin at least once a month.
Look for moles or dark patches that are:
new or growing quickly
changing shape
changing color
itchy or painful
bleeding or becoming crusty and/or inflamed
Use the ABCDE rule as a guide.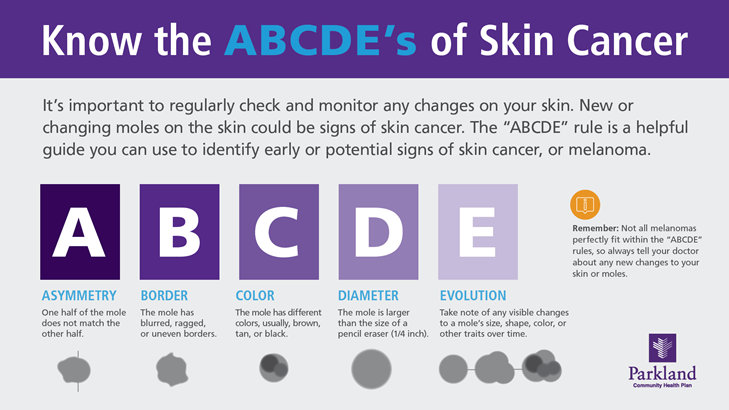 If you notice any changes, make an appointment with your doctor. The sooner skin changes are checked, the better.
In this video, Dr. Strength gives additional tips for preventing sunburns and skin cancer.
Do you need insurance for yourself and your children?
Texas STAR (Medicaid) and Texas CHIP provide healthcare for low-income families, children, and pregnant women at low or no cost.
Already a Parkland Community Health Plan member?
Visit our Member Portal to search for doctors near you.