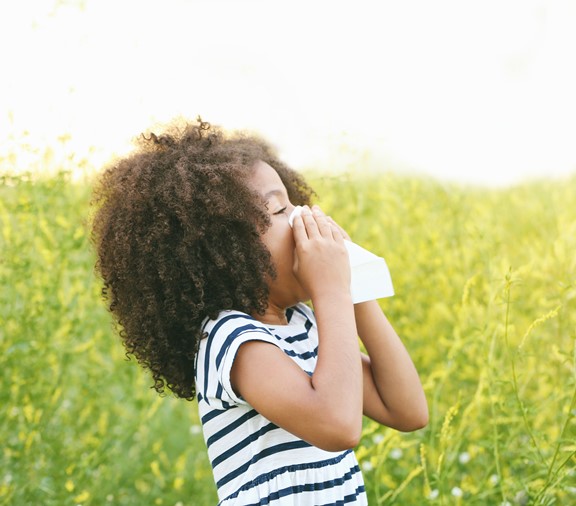 A Pediatrician Discusses Childhood Allergies
June 27, 2022
A Pediatrician Discusses Childhood Allergies
Childhood allergies are common and can start at any age. Although most allergies are mild, some cases can be serious and life-threatening.
When you know which allergies are common in children, it's easier to identify and manage the symptoms.
In this video, North Texas Pediatrician Dr. Tania Diaz discusses the most common childhood allergies.
What are common symptoms of childhood allergies?
Your child may show sensitivity to foods, pollen, and/or other irritants. These symptoms may be worse at different times of the year.
Allergic reactions look and feel different to each person. It's important to know what signs and symptoms to look for in your child. Common examples include red or itchy eyes, hives, or cramps.
In this video, Dr. Diaz discusses the full range of allergy symptoms.
How are childhood allergies treated?
There are many ways to help your child manage and treat their allergies. Be sure to keep good notes and tell your child's doctor what you've noticed.
In this video, Dr. Diaz shares ways to prevent and manage allergic reactions.
What should I tell my child's school about their allergies?
When your child is at school, they could be exposed to items that can cause an allergic reaction. Be sure to tell your child's teacher and school nurse of any specific allergies and/or treatments your child takes.
It's equally important to teach your child how to manage their own symptoms.
Here are some additional school-related tips from Dr. Diaz.
Do you need insurance for yourself and your children?
Texas STAR (Medicaid) and Texas CHIP provide healthcare for low-income families, children, and pregnant women at low or low or no-cost.
Already a Parkland Community Health Plan member?
Visit our Member Portal to search for doctors near you.