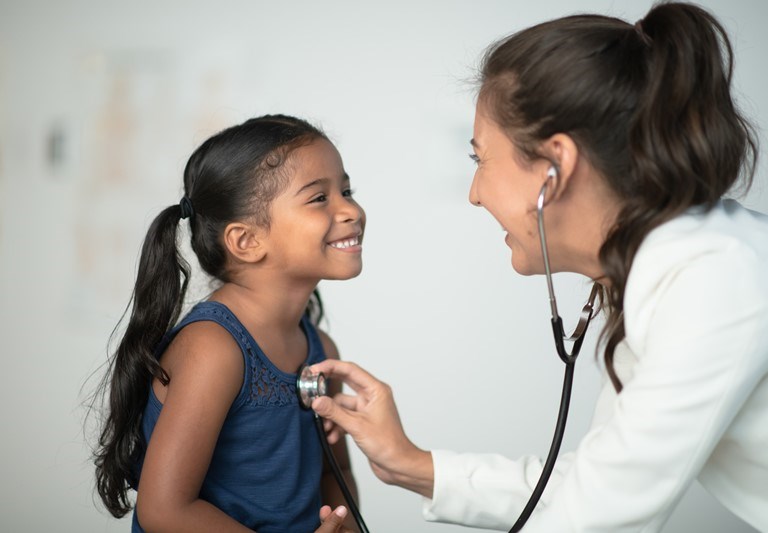 Provider Claims
PCHP makes it easy for healthcare providers to submit claims, with EDI vendors and easy clean claim requirements.
Providers may submit medical claims to PCHP using the following methods:
Electronic submission (EDI – Preferred)
TexMedConnect
Paper or hard copy
---
Electronic (EDI) Claims Submission
Providers may submit medical claims electronically to Parkland Community Health Plan using EDI X12 837 5010 transactions.

The Parkland Community Health Plan Payer ID for electronic claims is Payer ID # 66917.

TriZetto Provider Solutions: Our Preferred Electronic Data Interchange (EDI) Source
Parkland and Cognizant Healthcare Services, LLC (a subsidiary of Cognizant Technology Solutions) are partners. Part of that business venture includes encouraging our providers to submit electronic claims through Cognizant's TriZetto Provider Solutions (TPS).

TPS is more than just a clearinghouse. It provides exceptional service by combining enhanced provider solutions with superior client support. TPS is Parkland's preferred EDI connection.

If you would like to connect directly to TPS at no cost, please complete this form.
If you already use a clearinghouse, such as Availity, Office Ally, Emdeon, Claim Logic, etc., your claims will be sent to Parkland. There will be no changes, and you do not need to complete the form.

For more information, please email TTPSSupport@cognizant.com
---
TexMedConnect
Claims may be submitted electronically to TMHP through TexMedConnect on the TMHP website at tmhp.com
---
Paper Claim Submission
Providers may submit medical claims on CMS approved paper forms (CMS-1500 or CMS-1450) to Parkland Community Health Plan. Providers must submit paper claims in the appropriate format and must be legible.

Paper Claim forms mailing address:

Parkland Community Health Plan
Attn: Claims
P.O. Box 560327
Dallas, TX 75356
A claim resubmission is a claim originally denied because of incorrect coding (would be considered a corrected claim) or missing information (would be considered a resubmission) or that prevents Parkland Community Health Plan (PCHP) from processing the claim.

The additional information (COB form/corrected claim/etc.) can be submitted:
On the Provider Portal via the "Claim Resubmission/Reconsideration Form"
In writing with our Claims Dispute Form, with all supporting documentation mailed to:
Parkland Community Health Plan
Attn: Claims Dispute
P.O. Box 560327
Dallas, TX 75356
A claim appeal is a written request by a provider to give further consideration to a claim reimbursement decision based on the original and or additionally submitted information. The document submitted by the provider must include verbiage including the word "appeal".
View our Claim Appeal Request Process and Form.

An appeal must meet the following requirements:

Submit a copy of the Remit/EOB page on which the claim is paid or denied.
Submit one copy of the Remit/EOB for each claim appealed.
Circle all appealed claims per Remit/EOB page.
Identify the reason for the appeal.
If applicable, indicate the incorrect information and provide the corrected information that should be used to appeal the claim.
Attach a copy of any supporting documentation that is required or has been requested by Parkland Community Health Plan. Supporting documentation to prove timely filing should be the acceptance report from Parkland Community Health Plan to the provider's claims clearinghouse. Supporting documentation must be on a separate page and not copied on the opposite side of the Remit/EOB.
Please submit your appeals and all supporting documentation to the following address:

Parkland Community Health Plan Claims Appeals and Complaints
P.O. Box 560347
Dallas, TX 75356-9005
By Email: PCHPComplaintsandAppeals@phhs.org
By Fax: 1-844-310-1823
Questions:

Healthfirst (STAR): 1-888-672-2277
Kidsfirst (CHIP) or CHIP Perinate: 1-888-814-2352

The status of an appeal can be viewed on the PCHP Provider Portal or by calling Provider Customer Service. A resolution will be mailed, and a copy will be accessible on the PHCP Provider Portal. 
Title 42 of the Code of Federal Regulations (42 CFR), at 447.45 (d) (1), states "The Medicaid agency must require providers to submit all claims no later than 12 months from the date of service." The 12-month filing deadline applies to all claims. Claims not submitted within 365 days (12 months) from the date of service cannot be considered for payment. Retroactive eligibility does not constitute an exception to the federal filing deadline.